Welcome to our online store. Click on the images below for more info.
Snowberry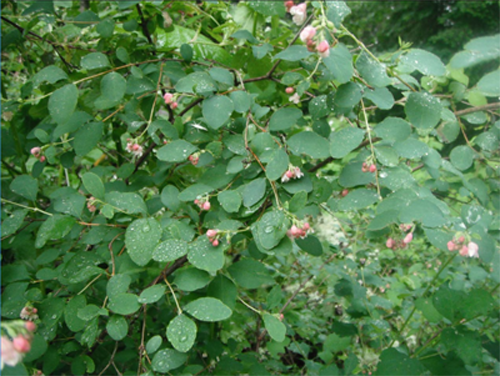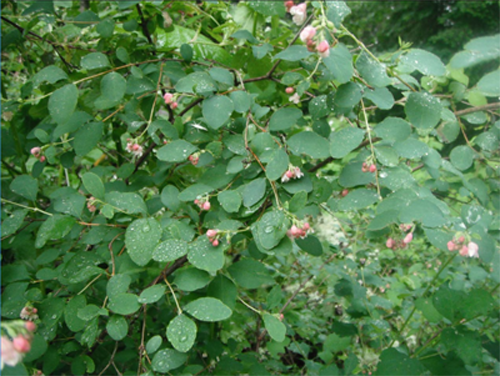 Description
The Symphoricarpos albus is a low-growing (two to six feet tall) deciduous shrub has very slender, opposite-branching stems, and a dense system of rhizomes. Leaves are deciduous, opposite, small (¾ - 2½ inches long), and dull green in color. Flowers are small (¼ inch or less), pink to white, bell-shaped, and appear in short, dense clusters. Berries persist through winter and are white, up to ½ inch in diameter, and grow in tight clusters.
Habitat
Dry to wet sites. In forests, shrub thickets, open slopes, dense woods, along roadsides, on sandy river banks, in deciduous uplands, and under Pacific madrones. Full sun to partial shade.
Beneficial Uses
Deer and elk browse foliage. Flowers attract butterflies. Fruits are eaten by many birds, and may be an important food source for wildlife at winter's end.