Welcome to our online store. Click on the images below for more info.
Red Alder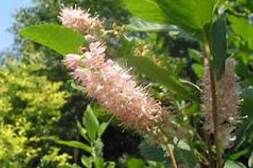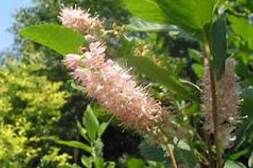 Description
The Alnus rubra is a familiar tree has thin, smooth, gray bark and grows 30-120 feet tall. Leaves are deciduous, alternate, three to six inches long, broad and elliptic, with pointed ends. Male and female flowers appear on the same tree, and the small, winged seeds are shed August to October from small, brown cones that remain on the tree for several years. This tree is greatly under-valued, although it is a quick grower and fixes nitrogen, which make it particularly useful for stabilizing disturbed soils and revegetating nutrient-poor soils.
Habitat
Grows in various types of disturbed soils; tolerates drought, flooding, or brackish conditions. Full sun to partial shade. Typically mixed with other trees, but can form pure stands in nutrient-poor soils or on logged-over or otherwise disturbed lands.
Beneficial Uses
Deer and elk browse the leaves, as do large numbers of invertebrates (which in turn feed many insect-eating bird species). Beaver use the branches. Larger trees provide habitat for numerous cavity-nesting birds and small mammals.